Here's a quote from the Minneapolis Star Tribune from the current Republican governor Tim Pawlenty; spouting those liberal views of his: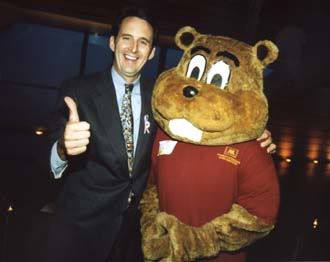 "I can tell you what your worst nightmare is. It's one of the big-spendin', tax-raisin', abortion-promotin', gay marriage-embracin', more welfare-without-accountability lovin', school reform-resistin', illegal immigration-supportin' Democrats for governor who think Hillary Clinton should be president of the United States."
He's just been re-nominated by the republican party to stand as governor again. I am truly hoping that he doesn't get back in. Minnesota used to be quite a liberal state, but it's now being taken over by the crazy evangelical right wing, just like the rest of America. Very Worrying!